Tell us how we've done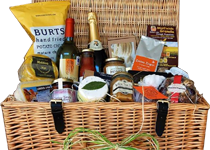 We take pride in the service that we provide to our clients and appreciate the feedback we receive from them. To ensure we continue to provide an excellent service, and learn how we might improve on what we do, we need to know about your experience in using our services.

We'd really appreciate it if you could spare a couple of minutes to give us your honest opinion and answer the questions below.

As a little incentive for your time, we'll enter you into a Prize Draw with a chance to WIN a Fabulous Seasonal Hamper!
(Terms & Conditions apply).